You all may be interested in going over to Wheels for Noah and seeing all the lovely items that have been donated to raise money for Noah Estes 😀 We've donated a few things from our Etsy shop, including a couple of aprons, a very cute baby set that Leah made, and some flowers.
There are so many neat things that are being auctioned off…be sure to go and check them out before it ends on March 5th!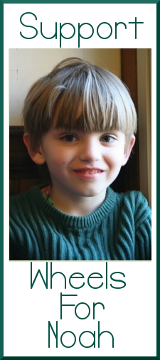 Subscribe to get our blog posts in your inbox!