Dishes Before…
During…
After!
Quote of the week:
 "He that rises late must trot all day"

                                                      ~Benjamin Franklin
The Bookshelf
The Hidden Hand–by E.D.E.N. Southworth
Video
We found this on "The HSB Backyard"
Recipe of the Week
 Sour Cream
1/4 c. sour cream (as a starter)
1/2 c. heavy whipping cream
1/2 c. whole milk OR more whipping cream (we use goat's milk : )
  Mix all together well and pour into a glass jar.  Cover with a lid and let set in an even temperatured place, such as in the cupboard over your refrigerator, for 24 hours.  It should be thick after that, then you can refrigerate it.  When we used homemade sour cream for starter, the sour cream gets a little softer, or "runnier", but still tastes like sour cream.  Sour cream is a staple around here, so we were happy to find out a way to save some money, AND use up our abundance of goat milk : )
  We usually get the 24 oz. (3 cup) container of sour cream at Wal Mart and it costs over two dollars.  The same amount of homemade sour cream (not including the cost of the milk), is only  a little over a dollar, especially if you use homemade sour cream as starter.  I know, only a dollar's savings doesn't seem like much, but if you buy  lots of sour cream, it adds up!
Favorite Websites
This is where my pokebonnet came from : )   ~Jessica
Another hat place : )
   This lady did a tutorial on how to make your own pokebonnet–it is so pretty and a lot cheaper than the ones you usually buy : )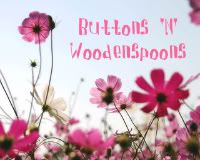 Click here.
Cute Quotes
Charissa said, "Stop acting like you're death!"
(She got 'deaf' mixed up with 'death' : )
~♥~♥~♥~♥~♥~
 Noah came to Cassia and said,
"Charissa told me if the sky turn green then a tomato will come!"
(tomato=tornado)
 ~♥~♥~♥~♥~♥~
       Charissa has a space on her chore list that says "Important!"  and a space for "What I want to do this week" on that chart.  Here is what she wrote beneath each of them:
Important!
Obey!
What I want to do this week:
Obey God and be good!
Good things to put on your list!
Note:
The Seven Sisters Treasures is a weekly post where we share some of our favorite things.  As of now, future ones will always be posted on Fridays. Hope you enjoy!  ~The Farmgirls
Subscribe to get our blog posts in your inbox!
Seven Sisters Treasures #6