"The will of God will never lead you where the grace of God cannot keep you"
[youtube]http://www.youtube.com/watch?v=EOfy5LDpEHo&feature=player_embedded[/youtube]
 [youtube]http://www.youtube.com/watch?v=bL1bbtqaak0&feature=player_embedded[/youtube]
 Gluten Free Lebkuchen Cut-Out Cookies
Lebkuchen = a German biscuit similar to gingerbread
Found at Gluten Free Cooking.about.com
1 cup plus 2 tablespoons superfine brown rice flour (2 tablespoons = 1/8 cup)
1/4 plus 2 tablespoons tapioca flour
1/4 cup sweet rice flour
3/4 teaspoon salt
3/4 teaspoon gluten-free baking powder
1/2 teaspoon baking soda
1/4 teaspoon guar gum or xanthan gum
1/2 teaspoon freshly ground black pepper
3/4 teaspoon ground cardamom
3/4 teaspoon allspice
1/4 teaspoon mace
1/4 teaspoon ground ginger
1/4 teaspoon ground cloves
1/4 teaspoon ground cinnamon
1/2 cup honey
1/2 cup brown sugar
3 tablespoons softened butter OR dairy free butter substitute
1 egg
Extra sweet rice flour to sprinkle on cutting board
For Glaze: 1 cup gluten-free powdered sugar and 1 tablespoon milk
Preparation:
Preheat oven to 350° F
Line 2 large baking sheets with parchment paper, silicone liners OR lightly grease with vegetable shortening
Place all dry ingredients in a large bowl and whisk to thoroughly blend.
In another large mixing bowl add honey, brown sugar,egg and softened butter. Use an electric mixer and blend on high until the mixture is smooth and creamy.
Gradually add dry ingredients to wet ingredients and beat just until combined. Transfer cookie dough onto a large sheet of waxed paper. Shape into a large circle. Wrap completely with waxed paper and refrigerate for at least 2 hours.
To shape cookies, remove dough from refrigerator. Use a knife to divide the dough in half. Liberally flour a cutting board with sweet rice flour. Dust a rolling pin with sweet rice flour and roll the dough about 1/8-inch thick for crisp cookies. If you prefer your cookies a bit thicker and softer, roll to about 1/4-inch thick. Dip your favorite holiday cookie cutters in sweet rice flour and cut out cookies. Use a spatula to transfer cookies to baking sheets.
Bake in preheated oven for about 8-12 minutes or until the edges of the cookies are lightly browned and are firm to the touch. Thinly rolled cookies will bake faster than thicker cookies! Transfer to a cooling rack.
To glaze cookies, whisk gluten-free powdered sugar and milk together until smooth and creamy. If the mixture is too thick, gradually add a few drops of milk until the consistency is right for drizzling on cooled cookies.
Use a fork or small spoon to drizzle glaze on each cookie. Let cookies sit until the glaze sets.
 Makes about 30 cookies if you roll it 1/4″ thick and cut each cookie 2″ round
It'd Be A Nice Break
Keegan: (heaving a sigh and drooping in dramatic dejectedness):  "Mommy, I wish you thought I was a bad, naughty, boy, but you don't.  You think I'm a good boy." [read more]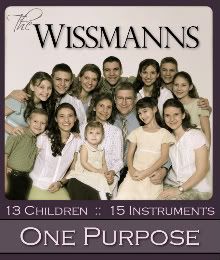 Some of Charissa's cute spellings 🙂
cut-a-pollrs = caterpillars
wraking in the garden (working in the garden)
swimming powl
July 19th 2010 (written by Leah)
Today I was sitting on my bed straightening out a mess of my spinning, with the wool on the bed beside me. Isaiah, having just woke up from his nap, came in, and after watching me for a bit, asked me, "Leah, what you doing to your hair?" (the wool and the hair where almost the same color.) He thought the wool was my hair. 🙂 He then asked me where my hair was, and was relieved to see it still properly attached to my head. 🙂
Note: The Seven Sisters Treasures is a weekly post where we share some of our favorite things.  Hope you enjoy!  ~the Farmgirls
Subscribe to get our blog posts in your inbox!
Seven Sisters Treasures #53