Quote of the Week
"To live is the rarest thing in the world. Most people exist, that is all."

-Oscar Wilde
The Bookshelf
 "Relic Quest" by Robert Cornuke
  This book is about his adventures in looking for the lost Ark of the Covenant, plus locating the real Mt. Sinai.  It is especially neat because it is written from a Christian perspective.  He also writes about being skeptical of the Bible's account of Noah's ark and other stories.  He eventually came to use the Bible as his guidebook when on these expeditions,  and found so many neat things!   I highly recommend this book!         ~Jessica
Also by Robert Cornuke, about his search for Noah's Ark : )  I've just started reading this one, but it looks like it should be just as good as "Relic Quest" : )
Videos of the Week
 Funny sneezing baby panda–click HERE.
Once, we got an e-mail with the following story:
 "Jennifer and Jim kept getting huge water bills. They knew beyond a
doubt that the bills weren't representative of their actual usage. But
no matter how they tried to conserve, the high bills continued. Although
they could see nothing wrong, they had everything checked for leaks or
problems: first the water meter, then outdoor pipes, indoor  pipes,
underground pipes, faucets, toilets, washer, ice maker, etc. -all to no
avail.
One day Jim w as sick and stayed home in bed, but kept hearing water
running downstairs. He finally tore himself from his sick bed to
investigate, and stumbled onto the cause of such high water bills.
Apparently this was happening all day long when they were not at home.
Knowing that few would believe him, he taped a segment of the problem'
for posterity."
 Click HERE to see why their water bill was so high : )
The Recipe Box
 Thanksgiving Menu: Gourmet Potatoes
6 med. potatoes
2 c. shredded Cheddar cheese
1/2 c. butter
1 1/2 c. sour cream
1/3 c. chopped green onion
1 t. salt
1/4 t. pepper
2 T. butter
paprika
Dice the potatoes and boil until soft (about 20 min.).   In a saucepan over low heat, combine cheese and 1/2 c. butter; stir occasionally until almost melted.  Remove from heat and blend in sour cream, onion and seasonings.  Fold in potatoes and turn into a greased 8×8 pan.  Dot with the 2 T. butter adn sprinkle with paprika.  Bake, uncovered, in 350  F degree oven for 30 minutes or until heated through.  We also like to make this one up a day or two before, so that all we have to do is put it into the oven on Thanksgiving Day : )  For our family, we usually double this : )
Farmgirl Favorites
USS Macon St. Lawrence Seaway Cruise slideshow 
       Our grandpa was on the USS Macon during the St. Lawrence Seaway Cruise on July 30, 1959       It was the first time a war ship had been on the Great Lakes since the Civil War.
  While we don't know if he is in any of these pictures, it is neat to see pictures of the ship he was on, during the time he was on it!
 We love reading Jocelyn's blog : )  Everything from "The Weekly"  with the "Laughter is a good medicine"  (my favorite!) to her everyday posts.  Be sure to check it out by clicking on the button below : )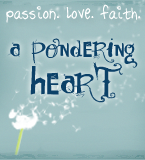 Cute Quotes
 Noah: "Leah, I just threw the apple for my ree-hee-ree to get it, and Isaiah just took it." (His ree-hee-hee is a horse).
Anna was telling mommy about how they were very close to running into a deer on the way to or from somewhere, and Noah asked, "Anna, are you telling the truth or no?" ….which, she was by the way
Note:The Seven Sisters Treasures is a weekly post where we share some of our favorite things.  We try to post  a new one every Friday.  Hope you enjoy!  ~The Farmgirls
Subscribe to get our blog posts in your inbox!
Seven Sisters Treasures #17