Quote of the week:
 "Thou hast created us for Thyself, O God,

and our hearts can never be quieted till they find repose in Thee."

-St. Augustine-
The Bookshelf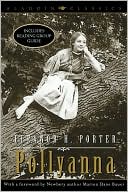 "Pollyanna" by: Eleanor Porter
Video
A funny video about the separation of church and state
Recipe of the Week
Cappuccino Muffins
Espresso Spread:
4 oz. cream cheese, cubed
1 T. sugar
2 T. French Vanilla Instant Cappuccino
1/2 t. vanilla
1/4 C. semisweet chocolate chips
Muffins:
2 C. flour
3/4 C. sugar
2-1/2 t. baking powder
1 t. cinnamon
1/2 t. salt
1 C. milk
1/4 C. French Vanilla Instant Cappuccino
1/2 C. butter melted
1 egg, beaten
1 t. vanilla
3/4 C. semisweet chocolate chips
In a food processor or blender, combine the spread ingredients; cover and process until well blended. Cover and refrigerate until serving.

In a bowl, combine the flour, sugar, baking powder, cinnamon and salt. In another bowl, stir milk and cappuccino together until the cappuccino is dissolved. Add the butter, egg and vanilla; mix well. Stir into dry ingredients just until moistened. Fold in the chocolate chips.

Fill greased muffin cups two-thirds full. Bake at 375° for 17-20 minutes or until a toothpick comes out clean. Cool for 5 minutes before removing from pans. Serve warm with the espresso spread.
Yield: about 14 muffins and 1 cup of spread.
Favorite Websites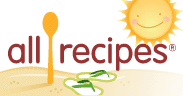 and

are good places to find what ever recipes you are looking for! I use them a lot! ~Susannah 
 We have bought two of her CD's and I have really enjoyed them! At her site you can buy her CD's, buy music that she has arranged, listen to samples of her music, and read about her.      ~Cassia  
Cute Quotes
Charissa said, "Myself is icthing me!"
~♥~♥~♥~♥~♥~
 Charissa came inside and said, "We cracked two eggs."
Jessica asked her, "What were you doing with the eggs?"
(C) "Um, we accident dropped them on purpose!"
Note:
The Seven Sisters Treasures is a weekly post where we share some of our favorite things.  As of now, future ones will always be posted on Fridays. Hope you enjoy!  ~The Farmgirls
Subscribe to get our blog posts in your inbox!
Seven Sisters Treasures #5