"Complaining is choosing to believe that I know better than God what is best for me."
 "The happiest of people don't necessarily have the best of everything; they just make the most of everything that comes along their way."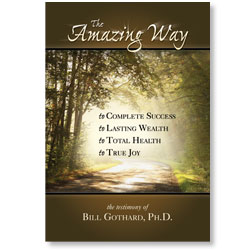 [youtube]http://www.youtube.com/watch?v=Tuf61OjvoPQ&feature=channel[/youtube]
[youtube]http://www.youtube.com/watch?v=I1qHVVbYG8Y&feature=player_embedded[/youtube]
Spiced Pear Butter
2 quarts of pear purée
up to 4 C. sugar
1/4 t. ground ginger
1/2 t. ground nutmeg
1/2 t. ground cinnamon
Purée and strain the pears with a sieve to get out the lumps. Repeat until you have 2 quarts of purée. Add spices and enough sugar to make it sweet (start with 2 cups of sugar and slowly increase). Pour into a 9″ X 13″ baking pan and cook in oven at 325° checking and stirring every 10 minutes until it is as thick as you want it. Pour into pint jars leaving 1/4 inch head space and waterbath for 10 minutes once water starts boiling. Makes about 2-1/2 pints.
Almost invisible mirrored tree house built in Sweden.
Click HERE to see more pictures and read about it.
Bekah and Charissa were trying to put their heads through the fence to climb through and Bekah got through but Charissa could not, so she said, "Bekahs head is smaller than mine! I think I have extra brains."
Isaiah was eating a peach and found the pit. He exclaimed "a bone!".
Note: The Seven Sisters Treasures is a weekly post where we share some of our favorite things.  Hope you enjoy!  ~the Farmgirls
Subscribe to get our blog posts in your inbox!
Seven Sisters Treasures #49