Quote of the week:
    "Many Christians are like young sailors who think that the shore and the land are moving when it is the ship that they are on that is moving.  We can count on it that God has not moved."          

                   Elisabeth Elliot
  The Bookshelf
 These books are fun to read, even if they are way below your reading level : D
                                                                                                                            Jessica
Video
                               ~this is very funny, and very cute!
Recipe of the Week
Lemon Custard Ice Cream
Here we thought we had the very best ice cream recipe, and now we've found one even better!  It's almost like Ritter's frozen custard : ) This recipe is from Taste of Home's 2005 annual cookbook.  Next time I make it, I am going to skip the lemon juice and do 2 T. vanilla instead : )
2 cups sugar
1/4 c. flour
1/4 t. salt
4 c. milk
4 eggs, beaten
3 c. heavy whipping cream
1 c. lemon juice (or 2 T. vanilla if you'd rather have vanilla than lemon)
*   *   *
         In a large saucepan, combine the sugar, flour and salt. Gradually add milk.  Bring to a boil over medium heat; cook and stir fo 2 min. or until thickened. Rmove from the heat; cool slightly.
        Whisk a small amount of the hot milk mixture into the eggs.  Return all to the pan, whisking constantly.  Cook and stir until mixture reaches 160 degrees and coats the back of a metal spoon.
       Remove from heat.  Cool quickly by placing pan in a bowl of ice water; stir for 2 min.  Gently stir in the cream and lemon juice (or vanilla).  Press plastic wrap onto surface of custard.  Refrigerate for several hours, or overnight.  (We refrigerated ours for about 5 hours.) 
       Fill cylinder of ice cream freezer two-thirds full; freeze.  Refrigerate any remaining mixture until ready to freeze.  Allow to ripen in ice cream freezer or firm up in a regular freezer for 2 to 4 hours before serving.  Yields 2 quarts.
     To ripen the ice cream:  After you have shut off the ice cream freezer motor, take it off of the bucket, then place a plastic sack over the top of the ice cream cylinder.  Finish by covering the  sack and the whole top of the bucket with more ice.  Replenish ice as it melts until the ripening time is over.
Farmgirl Favorites
 Blue and White Make the Whitest White

"It is said that color experts can distinguish about 300 shades of white, and if you look at all the things around you that are white, you will notice the many different shades. Some are a pink- white, some are yellow-white, etc. The white which is the brightest of whites is one which has a slight blue hue…" more>
I use this all the time for my white laundry–usually about 10-12 drops for a small to medium load.  We found this at a Kroger owned store, but you can also order it online.   ~ Jessica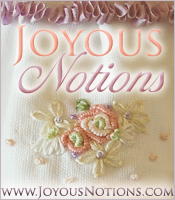 Joyous Notions is hosting a giveaway of their wonderful magazine right now!  We are currently subscribed to it, and it is wonderfully full of homemaking things and instructions.  Our last issue had a "Honeybee Tea" with recipes, instructions on ribbon embroidery, how to build a desk, and LOTS more!
Cute Quotes
 Today Noah was getting ready to help husk corn and asked Susannah,
"Are we going to eat the corn on the cones?"
*  *  *
Isaiah:  " I shut off Peter!"
(I shut off computer!)
*   *   *
Rebekah held up a cloth napkin that matched her dress and said,
"You can tell my dress is fainting!" (fading) 
~*~*~*~*~*~*~*~
Note:
  The Seven Sisters Treasures is a weekly post where we share some of our favorite things.  We try and post every Friday. Hope you enjoy!  ~The Farmgirls
Subscribe to get our blog posts in your inbox!

Seven Sisters Treasures #11